How to Trade Forex For Free?
Are you a forex trader who wants to see how forex trading works without using your money?
If so, you're in luck! This risk free hack will make you free pips. Every new forex trader feels anxiety wondering how to begin forex trading. The foreign exchange market is one of the biggest markets in the world worth trillions. Anyone can make money trading forex but a new forex trader should test their knowledge before investing a big amount and trade forex for free.
We will share a great hack that all the new forex trader can trade forex for free. This hack will also include an amazing tool for copy trading. Any new forex trader wants to find an easier way for risk management while copy trade forex for free. This is where Telegram Signal Copier gets handy!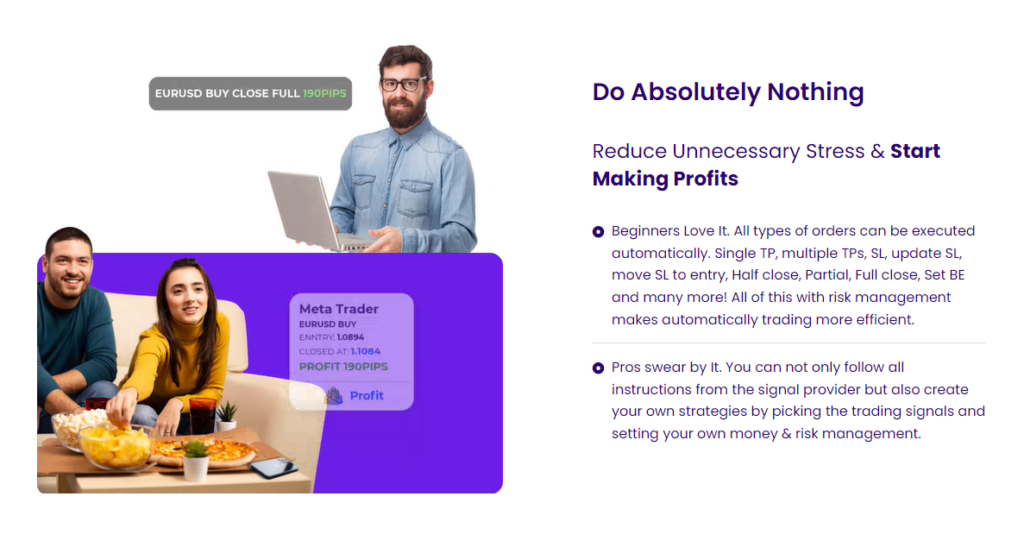 It is a copier software for signal processing that can copy forex signals of any format and language, and they offer a 7-day free trial too! Telegram signal copier has some very interesting and unique features to offer-
You can automate your forex trading with this copy trading software to gain financial freedom and trade forex for free.
How to Start Forex Trading?
To summarize the beginning to trade Forex, we must look at a few essential steps that a beginner must do-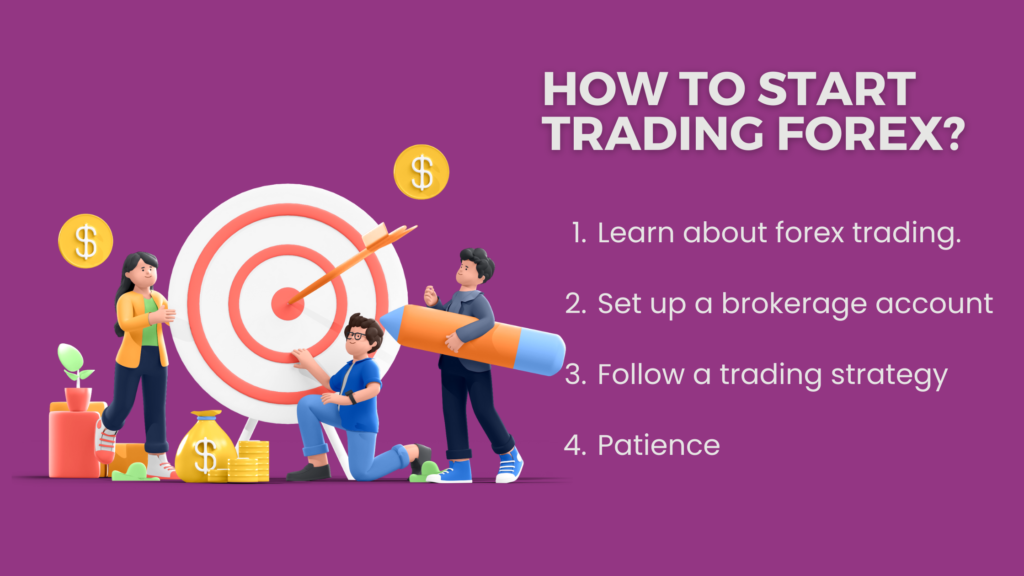 Learn Forex Trading: Forex trading needs specialized knowledge. For beginners, there are several online courses available that teach the ins and outs of forex trading. You can learn to trade forex free through YouTube, Google, and Free E-books.
Set Up Brokerage Account: In Forex trading, you can trade forex for free or even without making a deposit. You can start trading without a deposit and get a good boost if the top Forex brokers offer a free no-deposit bonus. especially if you trade without proper knowledge and at least minimal experience. To avoid losing money and to stay safe, it is okay to begin trading with a free forex account or claim a no deposit bonus.
You can start forex trading with just $100 as well. If you have access to 1:500 leverage, trading with $100 in the forex market can even grow your initial investment by 20/30 times.
Follow a Trading Strategy: To start your forex trading journey, you will now need to follow good trading strategies. When you are a beginner, you can get signal subscriptions to copy their forex trading signals.
There's no better way to start trading forex than by using a signal provider. Many signal providers offer free trials and free signals that you can use to make money.
Patience: Let's face it: starting to trade forex for free or $100 is a good idea, but you won't be able to make a living off of it right away. You can not make your $100 rise to $10,000 or $1,000,000 within a month. But here's the good news: you will eventually be able to make a living off of Forex.
Have Patience!
Trade Smartly: If you want to get started with Forex trading, but don't know where to start- Telegram Signal Copier is the best solution for you.
Telegram Signal Copier is a signal copier that makes it easy for anyone to copy the signals of any signal provider and trade on the Forex market. Along with the free trial option, you can copy any telegram signal service to trade forex for free.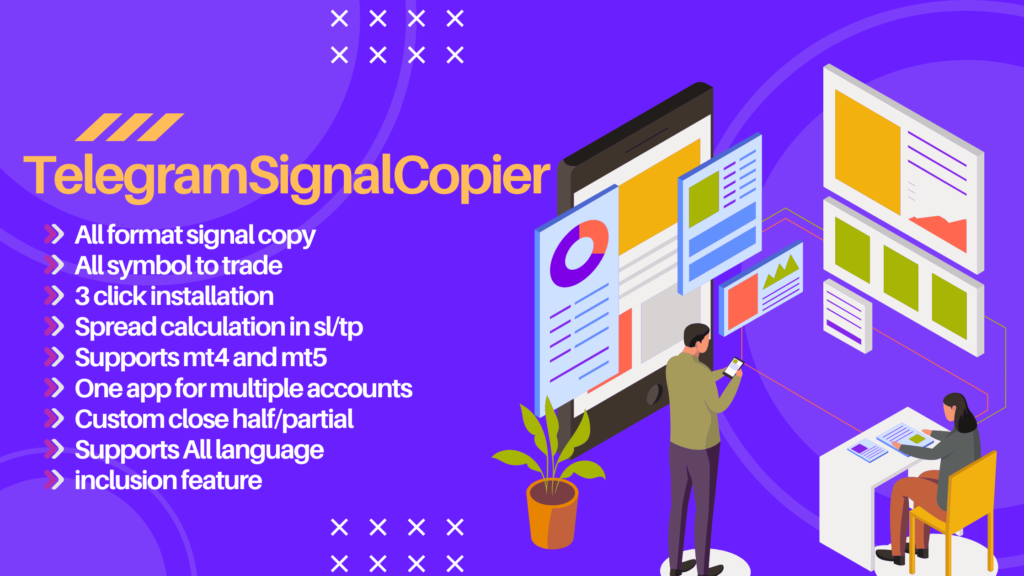 How can you trade Forex for free?
Here's the hack- Many forex signal services offer free trials or free signals through telegram channels. First, you have to search for free trials or free forex signals.
It is a proven fact that free forex signals will perform well as they are trying to convert clients. Through this method, you will get profitable forex signals for free to copy to your mt4 account.
Now, with the Telegram Signal copier, you are going to get the free trial Telegram Signal Copier and Connect your mt4 trading account with the telegram signal copier.
Next, you have to connect the free signal service or free trial of your chosen forex signal service with telegram signal copier. You will be able to create your telegram signal copier to mt4 license from their client portal.
Furthermore, you will be able to modify your mt4 trading account details anytime and include or exclude mt4 accounts the way you want. So, no need to wait for any support or third-party assistance- Your Time = Money! 😎
This method allows everyone who wants to get started with Forex trading a fair chance at success. It's fast, easy, and does not require any technical knowledge or experience—so anyone can use this tool.
It's also a great tool for experienced traders who want to increase their profits and minimize risk by copying signals sent by other users.
Once you have enough money saved up to buy telegram signal copier subscription starting at only $15. Telegram Signal Copier also offers an affordable monthly subscription fee that includes all the benefits of its services. All you need are-
MT4 trading account with no deposit bonus
Free trading signals
Free copy trading- telegram signal copier
Proper risk management with telegram signal copier
Finally, So if you're ready to make your first steps towards becoming a successful trader, then Telegram Signal Copier is a perfect solution!
Reap forex profits and take the chance to earn with NO investment. ✌️