Can TSC copy Manara FX signals?
Yes, our Telegram Signal Copier can most certainly copy the projected signals from Manara FX EA. So, without further ado, let us show you how you can copy signals from Manara™.
What is Manara FX EA?
Manara FX, a dynamic A.I. software by selecting your preferred trading pair, technical analysis pattern, and timeframe.
Then let the EA do what it does best: scan the market without emotion.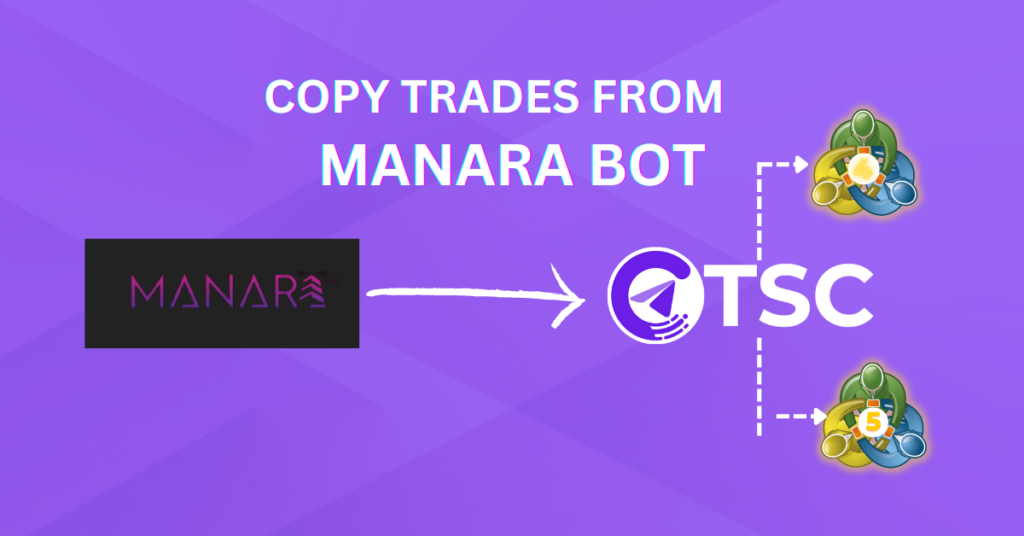 Just a pure machine that does all the complicated stuff.
Basically, you will need to set up the Manara bot according to your trading strategy. And choose your preferred pairs, timeframe and trend patterns. you are good to go!
When it finds a setup, it will give you the risk-to-reward ratio, and you will then decide whether or not to enter the trade.
Can TSC copy Manara EA signals?
The set up is just like the usual telegram channel. You need to select the channel and input its unique number in the copier app.
Your Telegram Signal Copier is all set to copy the trades sent by Manara Telegram Bot.
↗️Check out our resources:
Which signals can be copied through Telegram Signal Copier?
Telegram Signal Copier Telegram Channel-Join