Don't worry if you face no pair issue in Telegram Signal Copier. With a few steps, you can solve this issue by yourself. Let's see how to do so!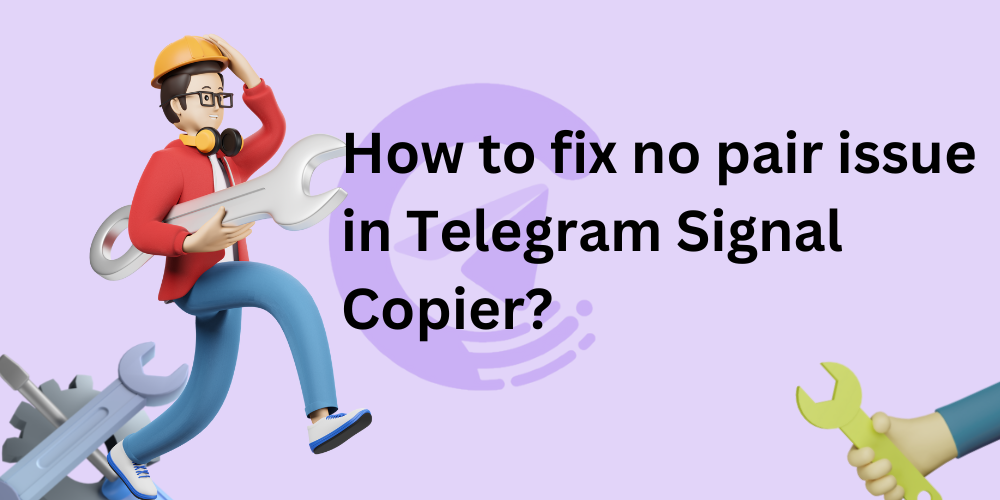 How to fix no pair issue?
There is a way through which you can easily fix no pair issue in telegram trade copier- Adding pairs in copier settings.
What are copier settings?
Copier Settings are important to modern computing. They allow you to customize how you interact with an application or how an application interacts with the rest of your system.
How to add pairs in copier settings for no pair issue?
Suppose your signal provider has sent a signal pair named USDCOP and you want it to be executed on your mt4/5.

But you can see that telegram copier didn't copy the signal and it is saying 'No_PAIR' (see the image)
So, now you want to add USDCOP as a pair in your telegram signal copier. To do so, add your MT4/5 accounts and sync your telegram channels accordingly. After that, click on the 'Copier Settings' button.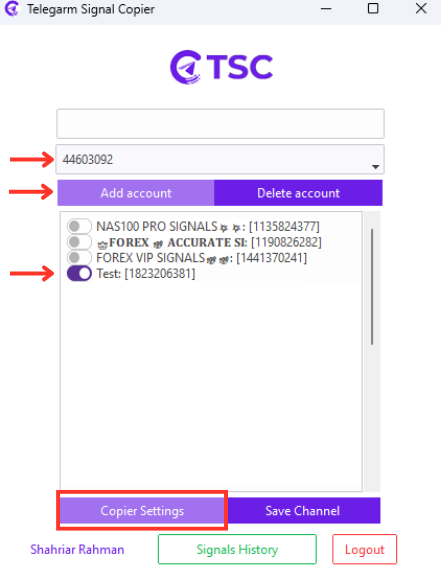 You will see a window pop up on your screen.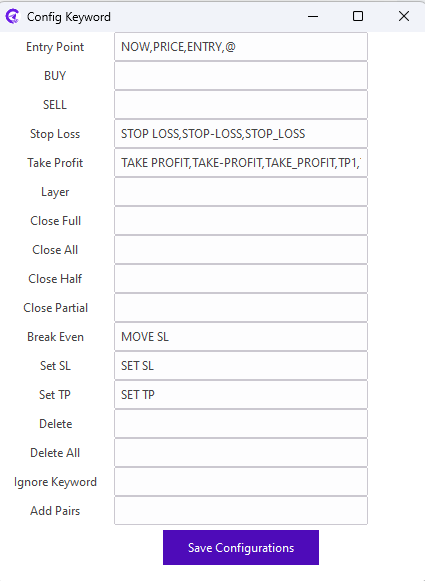 Add USDCOP in the Add pairs section and click on the 'Save configurations' button.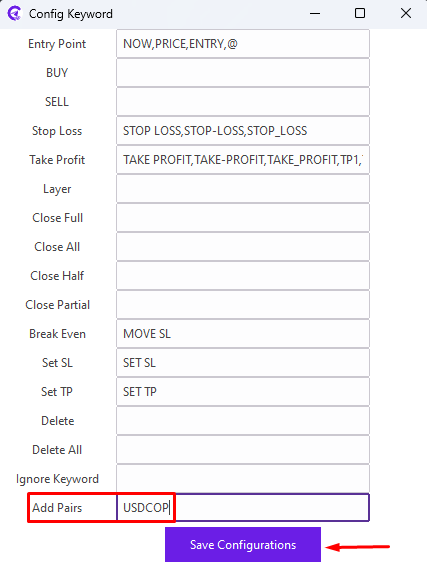 Now, after adding the pair in the copier settings and saving the changes, you will see that USDCOP signal has been executed in the copier when we sent the USDCOP signal again! (see the image)


You can also set the copier settings in telegram signal copier.
Get to know how to fix unknown symbol issues in Telegram trade copier.