With our mt4 copier, you will be able to copy signals from all brokers who use Metatrader 4 or Metatrader 5.
There is an issue that most forex traders face when they are using MT4 copier software, and that is the broker compatibility issue. There are a lot of brokers in the market using the MT4, and MT5 trading platforms and TelegramSignalCopier is compatible with all of them. Therefore, you can be sure that no matter which broker you choose, you are on your way to experiencing a stress-free trading experience!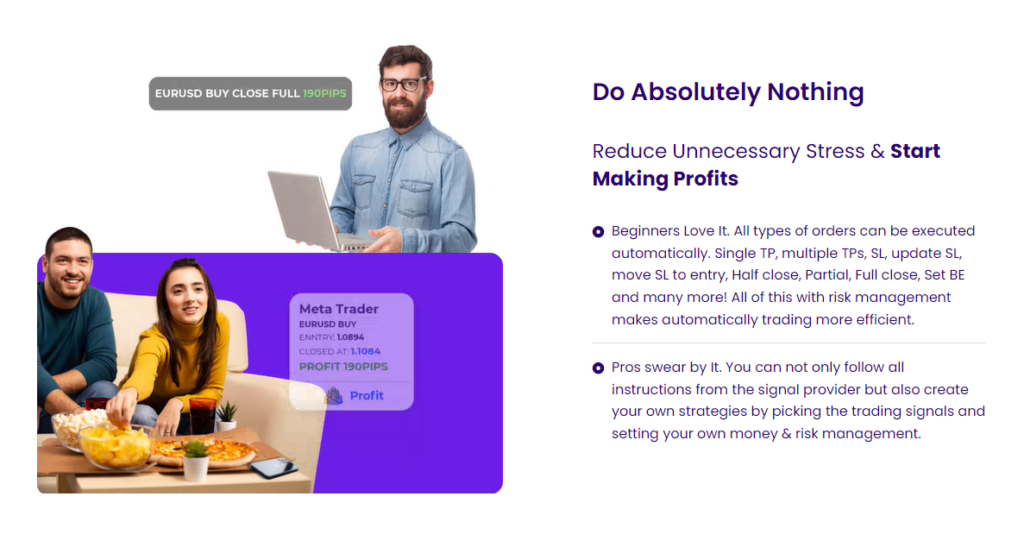 Forex traders can use TelegramSignalCopier to manage multiple accounts at the same time and trade multiple accounts with TSC. Thus, MT4 forex account management is simplified by the use of our TelegramSignalCopier.
The Telegram Signal Copier is able to copy every format and any language of forex signals available out there becuase it uses a High-Tech Algorithm to copy forex telegram to mt4 signals from any Telegram Channel. You can check this video where we have shared how our TSC can smoothly copy your preferred signals and see for yourself!
Want to know what more do we offer?
You can check out our article about all 11 features TSC provide you! 💸