Using TelegramSignalCopier, you can copy Telegram signals instantly. This trade copier service features a vast selection of options and features (Money Management and Risk Management) as well as allows users to copy signals from their chosen signal providers.
TSC license includes up to three Metatrader4 or Metatrader5 accounts, depending on which plan you choose. From your TelegramSignalCopier Portal, you can add/modify/delete any MT account that you wish to manage instantly.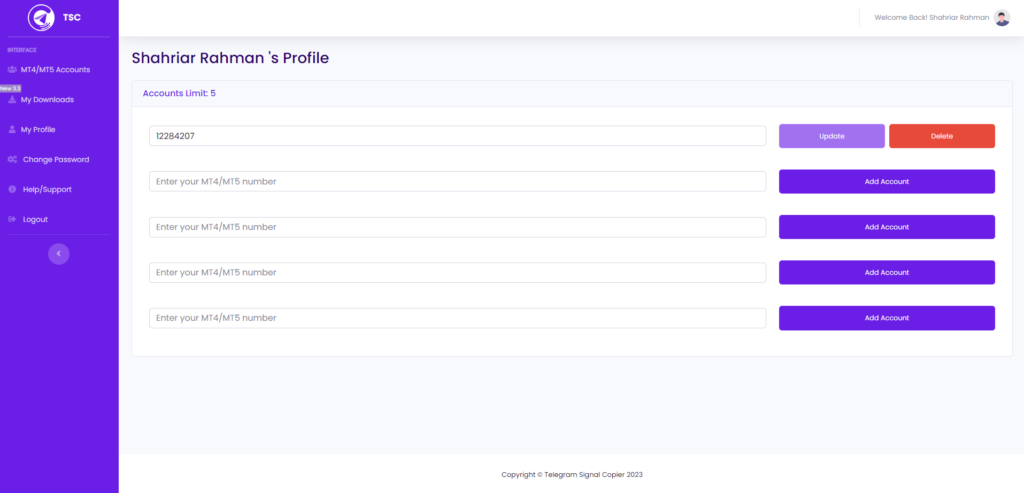 License Creation Guide | TSC Trade Copier Service
You will see three files once the download is complete:
1. Telegram Signal Copier exe and
2. TSCEA_v3.3_MT5.exe
3. TSCEA_v3.3_MT4.exe
Then, from the side menu in the dashboard, select "my profile". From here, you can edit your profile.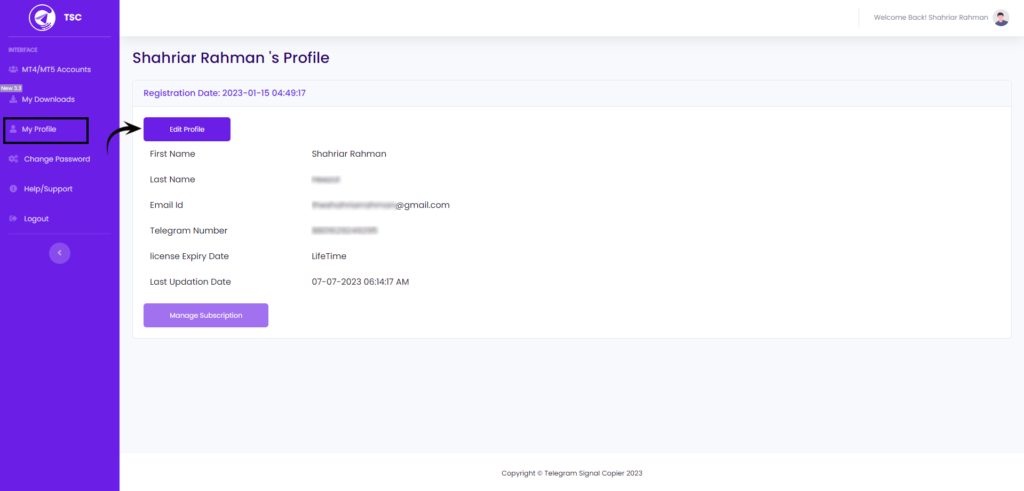 Click Update profile and enter your Telegram number, plus the country code. Now you can see that number has been added here.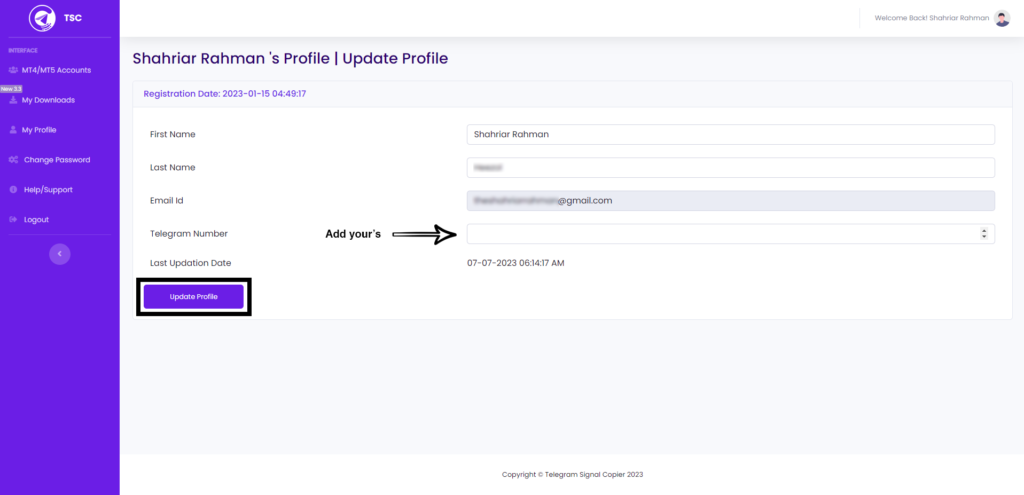 This page also shows the status of your license. 😉
Afterward, go to the section for MetaTrader 4/MetaTrader 5. You need to add your MT4/MT5 accounts here.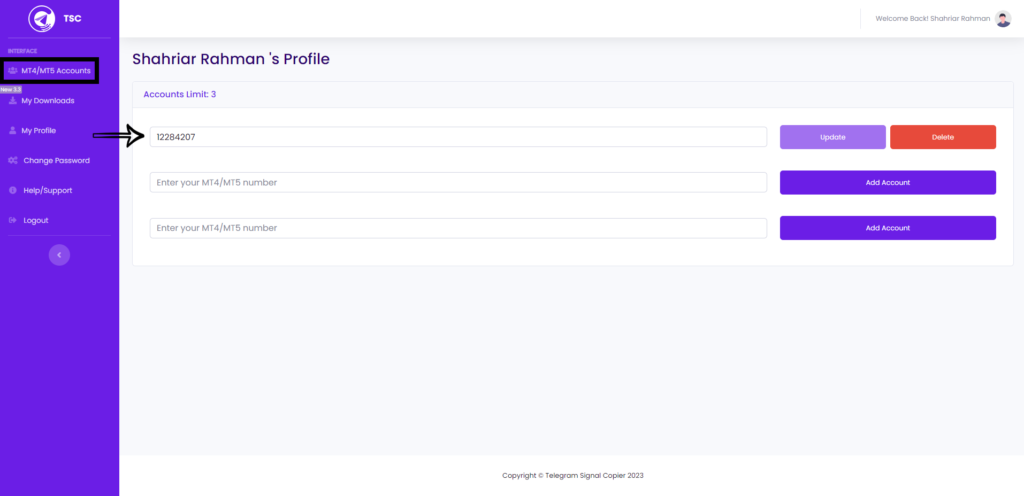 Enter your account number here and click "add account".
You can also check out this article where we have shared step-by-step installation process of our trade copier service TSC.