If you are wondering how you can make sure that your Telegram Signal Copier is connected or will be trading, keep on reading. Further, we will share how TSC has made this SUPER EASY for anyone!
Here's how to check if TSC copier trading in MT4/5-
First, open your MetaTrader 4/5 platform and use Ctrl + T to open the Terminal box at the bottom.
Another ways is to navigate to the upper left corner. There you will find VIEW button. Now, click on the VIEW button and select TERMINAL option from the drop-down menu.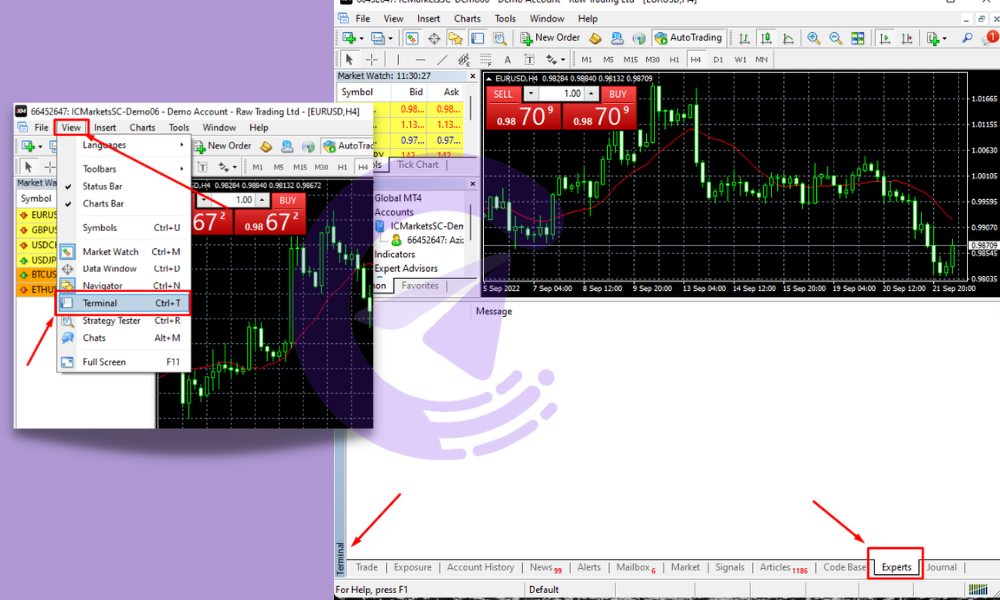 Terminal box will open at the bottom of your MetaTrader 4 app.
Go to the EXPERTS tab and if you see the message "Connected successfully", then your TSC copier is working properly. ✌️
The same process applies to MetaTrader 5 users. You will find the Expert tab in your TOOLBOX option that will appear at the bottom of your metatrader app.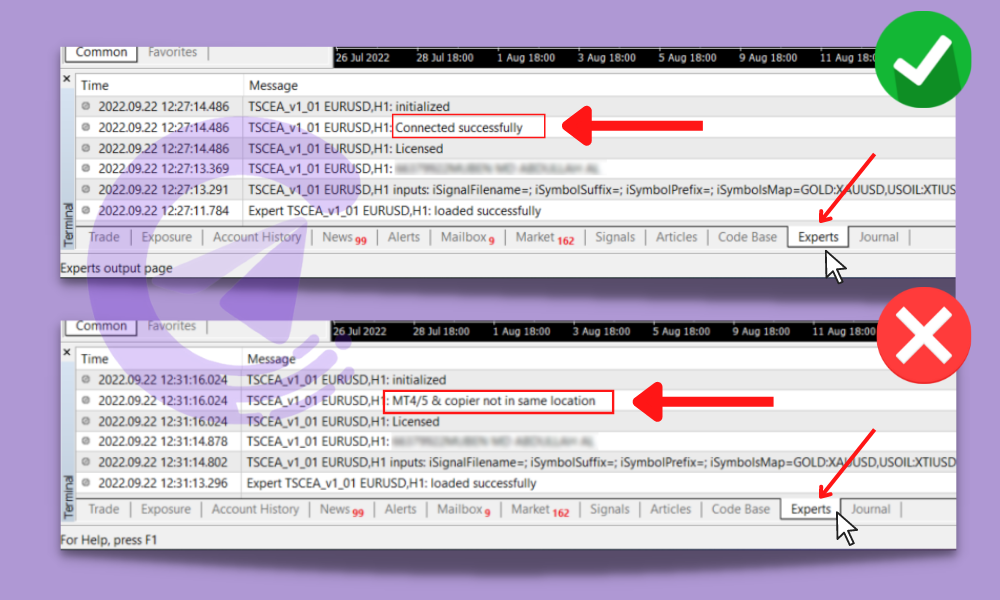 What to do when copier is not working?
It is very simple. When your copier is showing "MT4/5 & copier is not in same location", just simply do the following steps: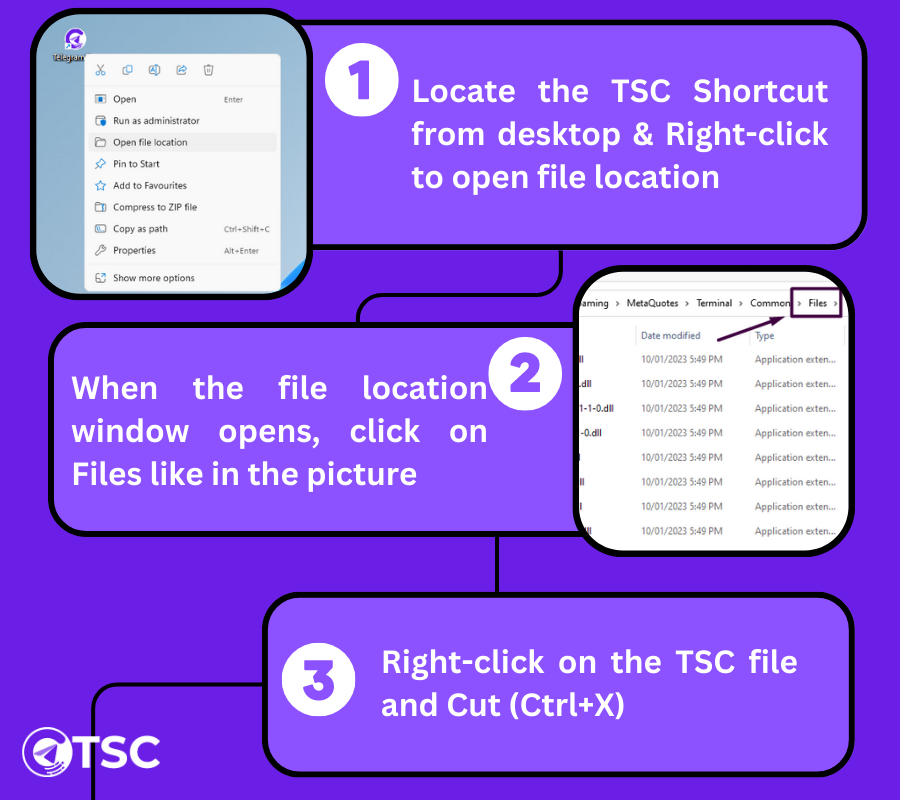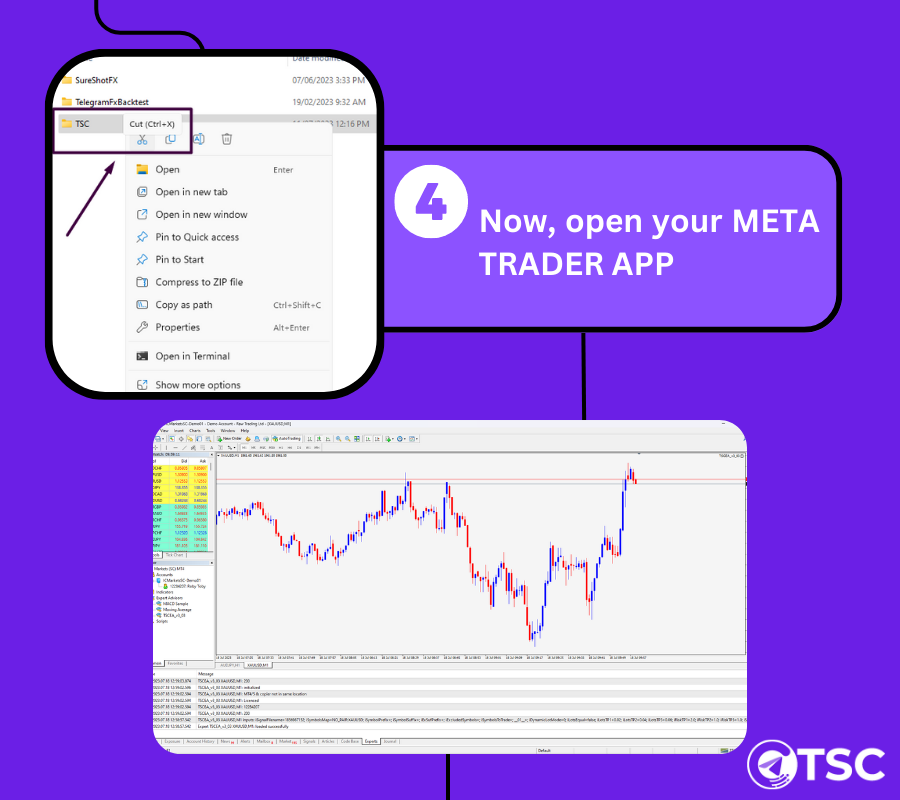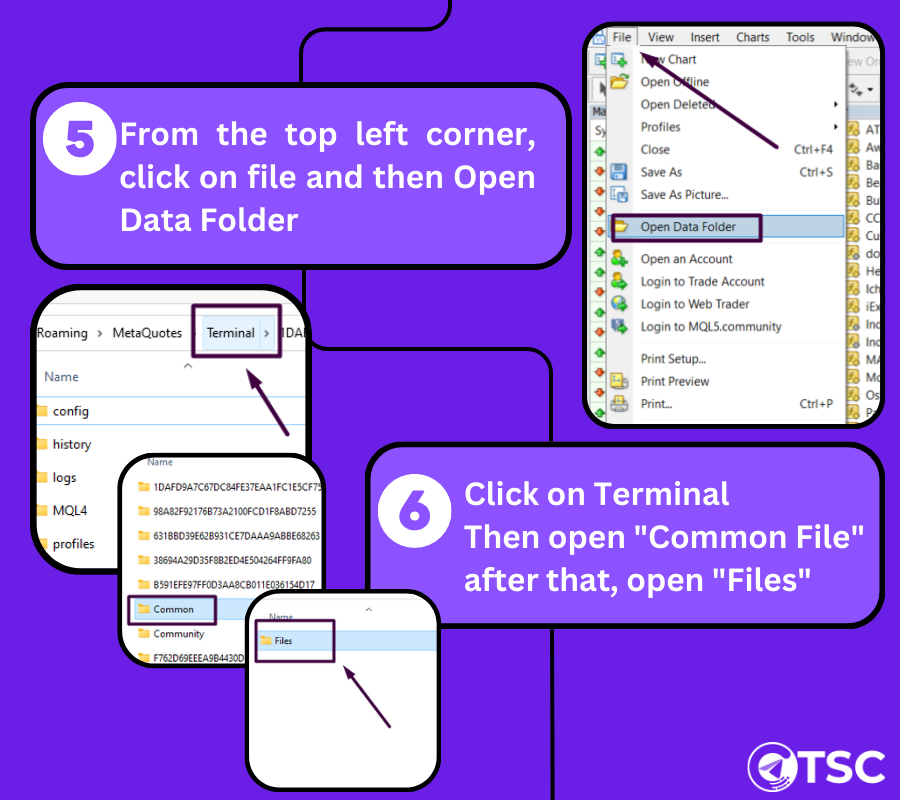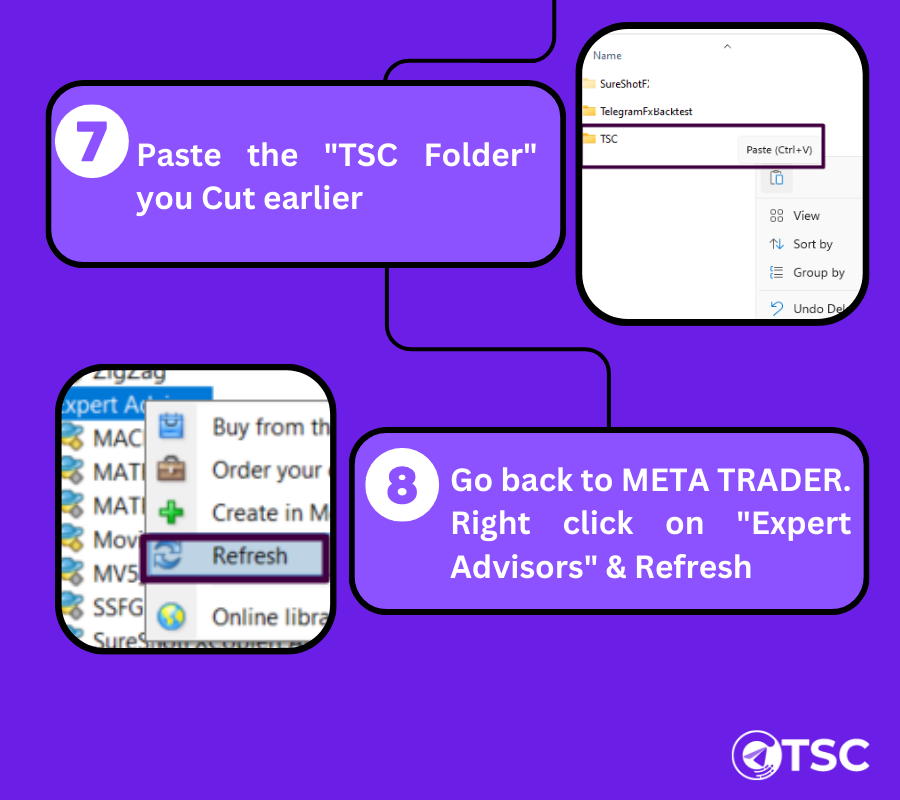 When you are done with these steps, go back to your MetaTrader app, Right-click on the EXPERT ADVISORS option and refresh. You will see the EA working properly and the message showing TSC Copier connected successfully.