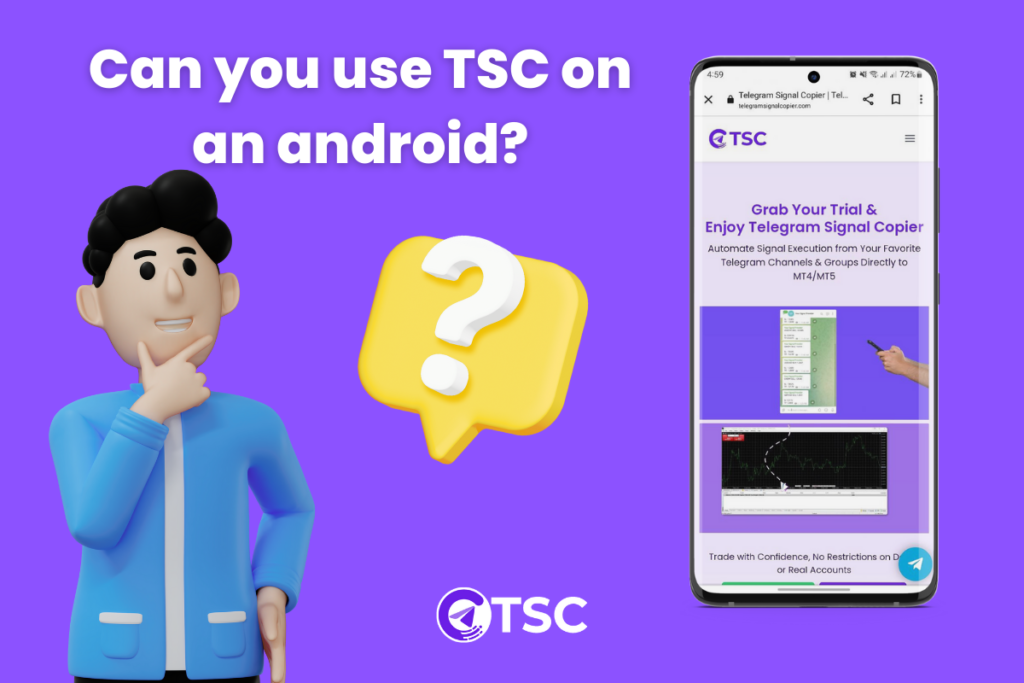 Yes, you can use Telegram Signal Copier with your Android phone and enjoy the forex trade copy service.
To use Telegram Signal Copier, you will need to have a VPS subscription. VPS is a Virtual Private Server which will allow you to use forex trade copy service in your MT4/MT5 with complete hand-free access.
Compared to using your own computer, a VPS allows you to stay connected and experience less downtime. Both on the Windows OS and VPS, the installation process of Telegram Signal Copier is very quick and simple. So, to use the TSC copier on your Android Phone, you need to do the following-
Get a good VPS subscription. There are a lot of quality and pocket-friendly VPS provider out there!
Purchase TelegramSignalCopier and install the software on your Administrator Account on VPS.
You can check the installation process of TSC on VPS from our blog or you can also get FREE SUPPORT from TSC Support Team any time!